The world of paediatric medicine never works alone. In some cases, more specialist input to your child's care is needed. Where appropriate, if your child is expected to require the input of specialist teams we are more than happy to recommend and facilitate onward referrals in a timely manner to assist with the holistic multidisciplinary approach to the care of your child.
Paediatric Dietitian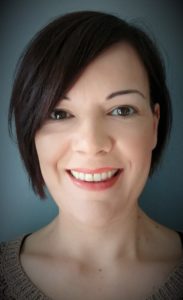 Jennifer Gawley BSc(Hons)Dietetics
Jennifer is one of our recommended allied specialists. A private Specialist Paediatric Dietitian who works in the Ulster Hospital Dundonald. Jennifer's speciality is in Neonatal Nutrition but has input into a wide range of paediatric conditions requiring nutritional expertise. This includes, but is not limited to, allergy, coeliac disease, faltering growth, obesity, diabetes and selective or limited diets. Following graduation from Queen Margaret University Edinburgh in 2000, Jennifer has worked in the NHS both in Scotland and Northern Ireland covering a wide range of medical specialities with both adults and children over the last 18 years. Her work has been focused solely on paediatrics since 2007. Jennifer is passionate about educating others about the importance of nutrition and health.
Memberships: Jennifer is a member of the British Dietetic Association (BDA) paediatric group and neonatal interest group. Local memberships include Northern Ireland's Neonatal Dietitian group, Paediatric group and Neonatal Network in addition to the Northern Ireland BDA branch and Southeastern Trust Breastfeeding Steering Group. Jennifer is registered with the Health & Care Professional Council.
Should you wish to make a private appointment to see Jennifer, please contact Orthoderm Clinic.

Contact Number: 028-92-680940